k04 TFSI Stage 2+ Remap Tuning Guide
k04 TFSI Stage 2+ Remap Tuning Guide
Stage 2+  is where the ultimate performance is at, the tuning goal with your stage 2+ hardware is to get as much area under the torque curve as possible 
k04 TFSI Stage 2+  Custom Tuning = 345ho -380hp  and 350lbft-420lbft  (average number tend to be around 370hp 400lbft)  (number are dowbn to the car not the mapping)
BYD – BWJ – BHZ – CDL Engines Codes
VW Golf Mk5 GTI Edition 30 ED30 – Mk6 Golf R -MK6 Golf GTi Edition 35 ED35 -Audi S3 8p – Seat Leon Cupra K1 Cupr R
Minimum hardware for a stage 2+ lite custom  map session, this will get you the lower end numbers 345hp 350lbft 
HPFP
Sports cat or decat
Induction Kit
Requirements to get closer get "closer" to 380 bhp 400 lbft at  STAGE 2+ custom R-Tech remap session.
High Pressure Fuel pump upgrade (we can supply and fit if needed)
RS4 136BAR Rail Pressure Valve  (we can supply and fit if needed)
Full Performance Sports cat or Decat Exhaust System
Upgrade Front Mount Intercooler
High Flow Cold Air Induction Kit  (we can supply and fit if needed)
5w 40 Oil
Vpower – Tesco 99 or any 98+ Ron Fuel
Performance Clutch System or DSG remap
Optional hardware to aid better performance k04 TFSI Stage 2+ Remap Tuning Guide
RFD Manifold Runner Flap Delete System
WMI Water Meth Injection to aid cooling
All Custom tuning session includes a full health check session prior to tuning
R-Tech stage 2+ tuning will tend to see around 1.5 – 1.8bar peak boost ranges depending on the exact hardware setup.
All map will include the unique R-Tech VVT and TIV mapping and ASR traction control mapping to cater for the additional power.
All maps will be carried out in house on our Bosch Rolling Road dyno a typical stage 2+ session will take around 3 hours.
Maps can be setup to your requirements, linear throttle – linear boost – aggressiveness can be stipulated prior to tuning
All R-Tech customer will get a life time of ownership support – free diagnostics and logging sessions post tuning.
Total price only  £350 +vat
For Bookings please call 02476 34 94 91 or use the contact form from the tab above.
k04 TFSI Stage 2+ Remap Tuning Guide
Final Performance numbers are solely down to the car and hardware setup not the mapping, if your  hardware and engine setup is good for 380bhp then during a custom remap session we will get 380hp, BUT if the hardware limits the power to 350hp then there is no black magic in customer remapping which can over come hardware flow limitations.   A basis of a custom remap is to compliment a hardware setup and extract the best safest power trying to best balance to power and torque. The more research you do into the hardware with the aim of getting the best flowing setup the more power you will make.
R-Tech stage2+ graph from independent rolling road day.  Golf Mk5 Gti ed30 smooth linear balanced power custom remap
2nd graph is from a stage2+ Audi S3 8p more of an aggressive stronger setup due to it being 4wd and able to use all the torque.
k04 TFSI Stage 2+ Remap Tuning Guide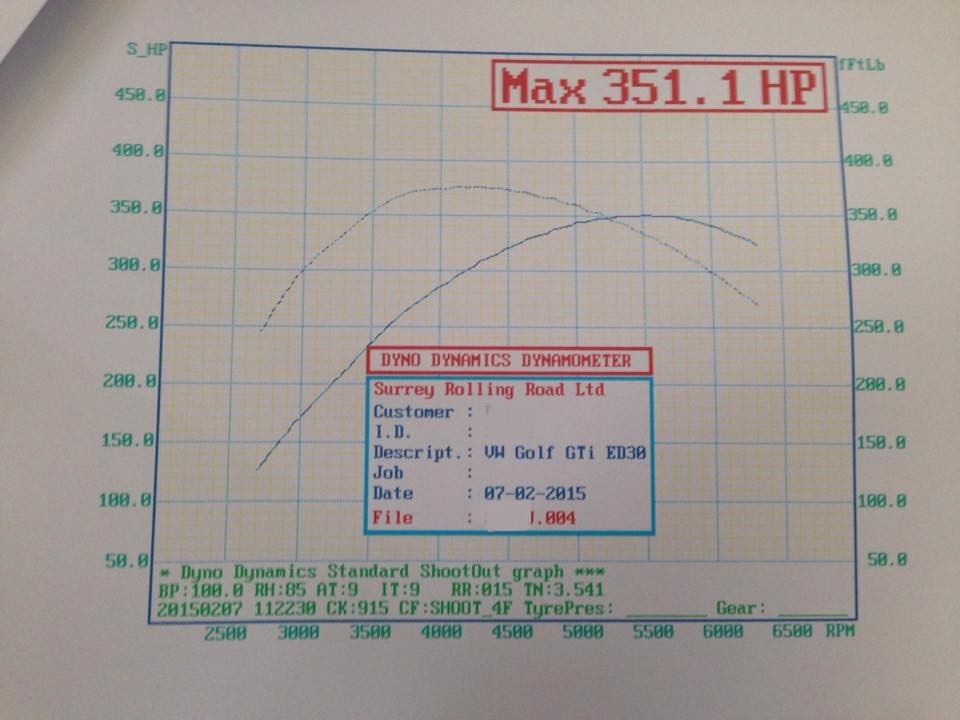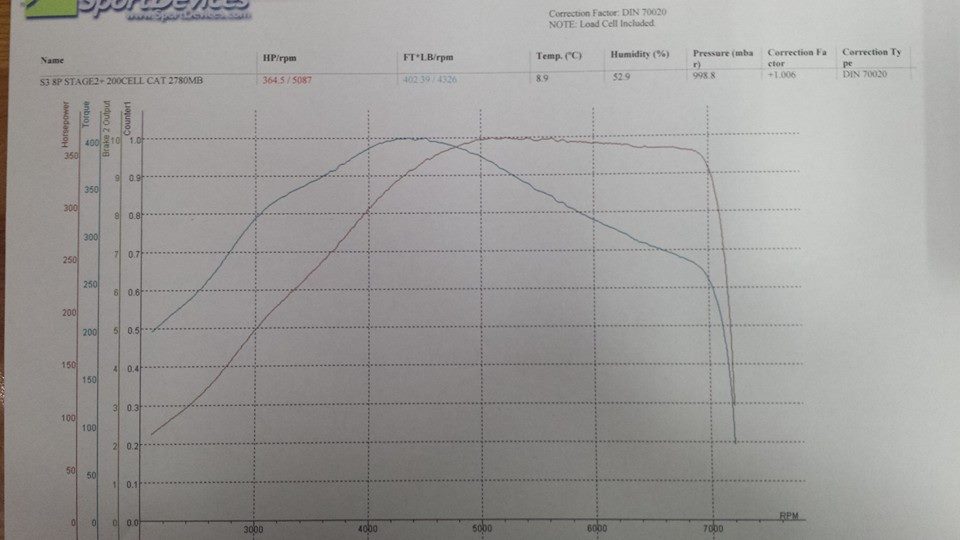 VW Golf Mk5 GTi Pirelli edition k04 TFSI BYD 
VW Golf Mk6  GTi  R  k04 TFSI CDL
VW Golf Mk6 GTi Edition 35/ ED35 k04 TFSI CDL
Seat Leon Mk2  Cupra K1  k04 TFSI BWJ 
Seat Leon Mk2 Cupra R k04 TFSI CDL
Audi S3 8p k04 TFSI BHZ CDL